afternoon concert for families, in collaboration with bee-flat
15:00 Asmâa Hamzaoui & Bnat Timbouktou (MA)
19:00 Laura Schuler Quartett (CH, D)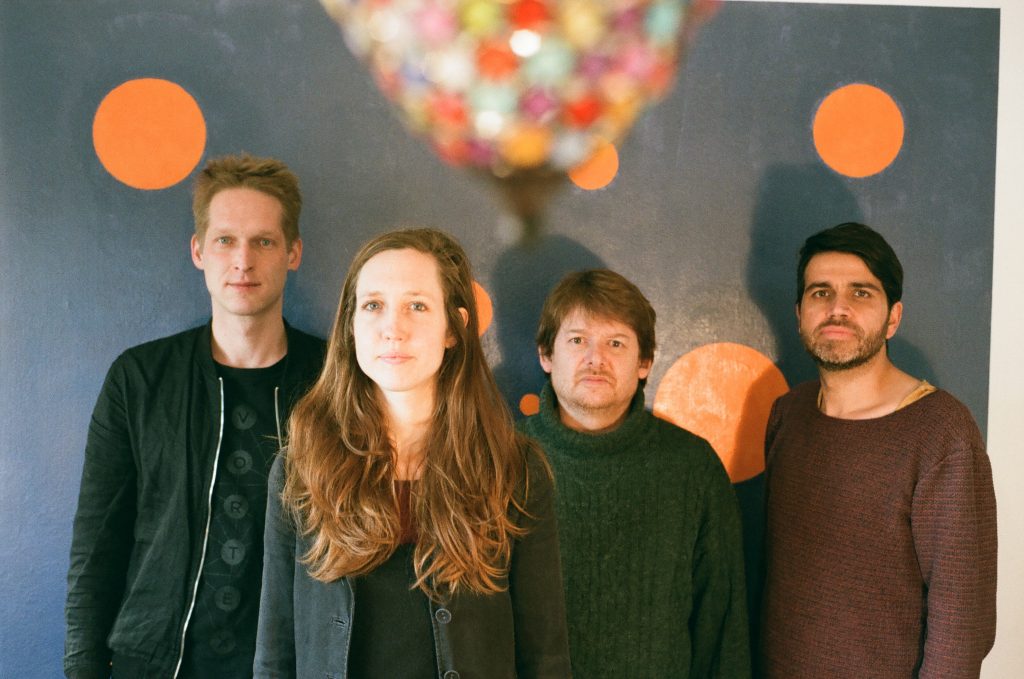 Laura Schuler (vl), Philipp Gropper (ts), Hanspeter Pfammatter (synth), Lionel Friedli (dr)
For her brand-new band, composer and violinist Laura Schuler brought three striking characters together. This Bern resident doesn't waste time talking. She seeks the intensive experience of musical cooperation. Quiet whispers or heavy grooves – what's important is that it doesn't let you go. This student is serious, and is not afraid of using either beautiful sounds or noise to get her point across. With her heavenly host of Gropper, Pfanmatter and Friedli, she'll get the mighty mission done.
20:15 Bokani Dyer meets Stefan Aeby (ZA, CH)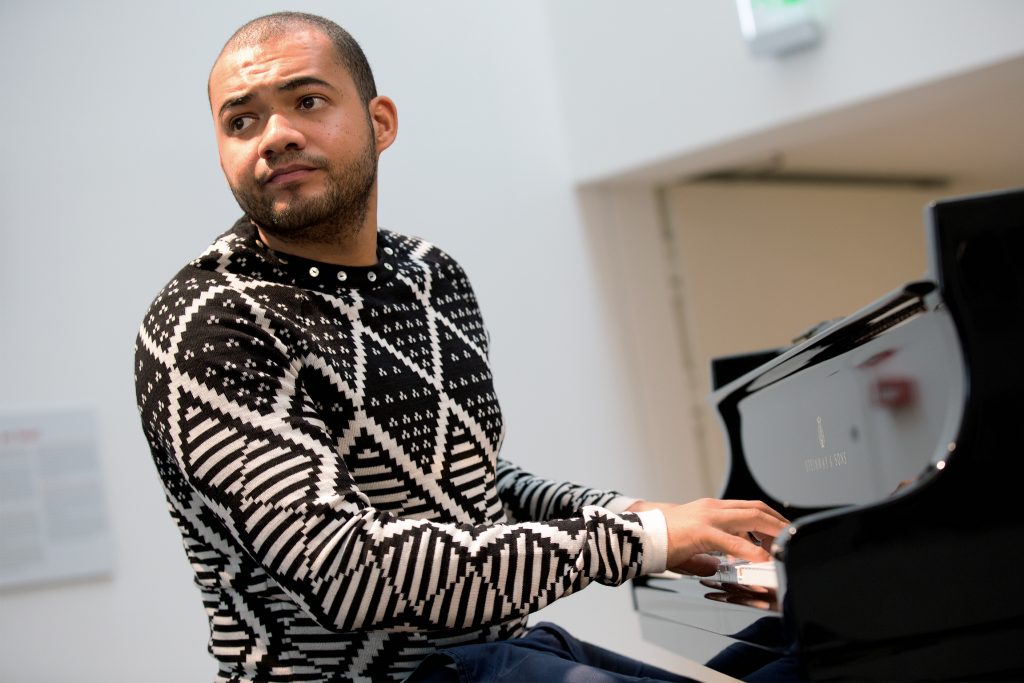 Bokani Dyer (piano/keys), Stefan Aeby (piano/keys)
A meeting of musicians from two opposite ends of the globe, who express how they see the world with the same instrument, the piano. These two masters of their discipline will use this concert to create a space to experience each other, to dive into each other's world, to build a shared castle in the air.
www.bokanidyer.com
www.stefanaeby.com
21:30 Asmâa Hamzaoui & Bnat Timbouktou (MA)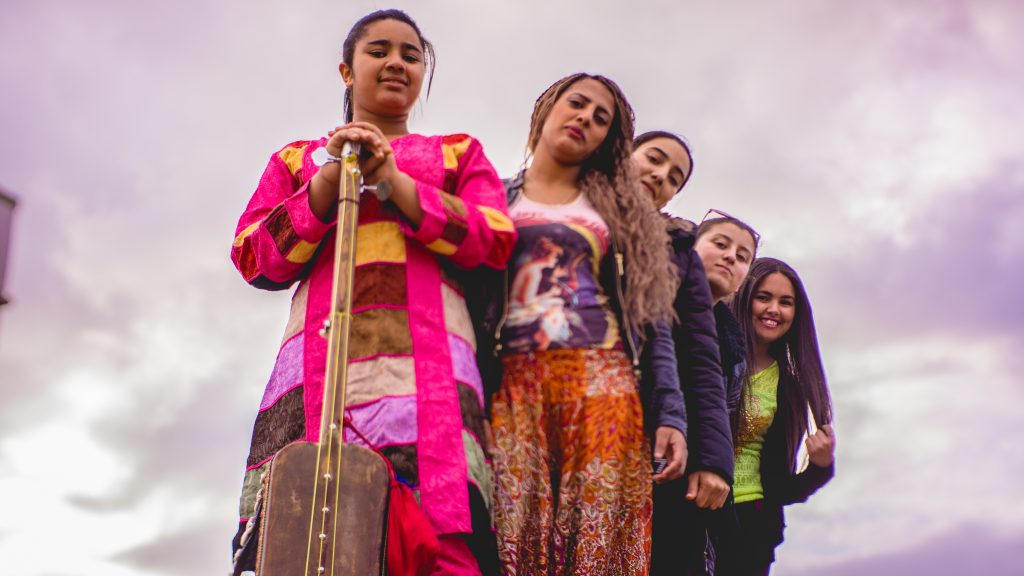 Asmâa Hamzaoui (guembri/voc), Aicha Hamzaoui (qraqebs/dance/voc), Soukaina ElMelyjy (qraqebs/dance/voc), Kenza Amzid (qraqebs/dance/voc), Yamna Aziz (qraqebs/dance/voc)
The Gnawa are the descendants of slaves deported from Sub-Saharan Africa and are the inheritors of a rich tradition combining spiritual rituals, poetry, music and dance. The ceremonies of the Gnawa are traditionally conducted by so-called Maalem. In recent years, an increasing number of secular forms of Gnawa music have aentered the picture. Asmâa Hamzaoui is one of the few female purveyors of this genre – and indeed the youngest. As the daughter of Maalem Rachid Hamzaoui, she learned to play the Guembri (a kind of three-stringed lute) at an early age. In 2012 she founded her own ensemble Bnat Timbouktou.