20:00 Euregio Jazzwerkstatt meets Nils Berg (IT, AT, ZA)
Anna Widauer (voc), Daniel Moser (cl), Patrick Dunst (reeds), Benedikt Reising (reeds), Damian Dalla Torre (ts), Matteo Cuzzolin (ts), Marc Unternährer (tuba), Stefano Giordani (g), Mirko Pedrotti (vibes), Marco Müller (b), Andrea Polato (dr), Matteo Giordani (dr), Nils Berg (comp)
The South Tyrol Jazz Festival has blossomed in the last few years into a leading stomping ground for young and innovative musicians from around the world. Festival curator Klaus Widmann noticed that these musicians often belong to a collective or an ensemble, and he began to be interested in this form of networking. His festival had already been active in commissioning compositions and encouraging new ensembles to form. The idea was born to form a jazz studio for the cross-border Euregio region which includes Trentino, South Tyrol and North Tyrol. In January 2017 Widmann invited musicians from this region (but also Bern, Graz, Vienna and Amsterdam) to Bolzano. Since then, the loosely formed collective has met for numerous intensive working periods in Bolzano, L'Alquila, Hall and Graz. For their second visit to Bern, the group is joined by the Swedish composer Nils Berg.
thenilsberg.com
suedtiroljazzfestival.com
21:15 Ms MAURICE (UK, CH)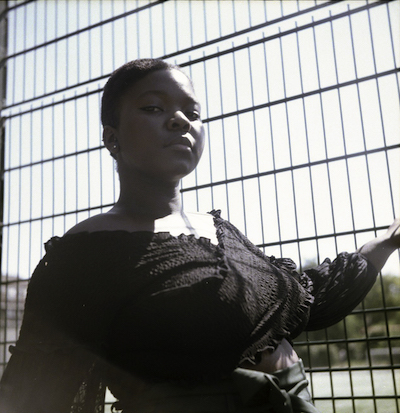 Sheila Maurice-Grey (tp), Daniel Durrer (ts), Simon Rupp (g), Renato Paris (keys), Jeremias Keller (b), Benjamin Appiah (dr)
Ms Maurice brings to the 2019 Jazzwerkstatt her mélange of influences from organic grooves infused with 70's jazz and a touch of West African sonic seasoning. These sounds are heavily influenced by her London upbringing. Ms Maurice is also bandleader of Kokoroko and plays with jazz septet Nérija. She is accompanied by talented fellow Londoners Renato Paris and Benjamin Appiah, as well as three local Swiss firecrackers.
msmaurice.com
kokorokomusic.co.uk
nerijamusic.com
22:30 Jessanna (CH)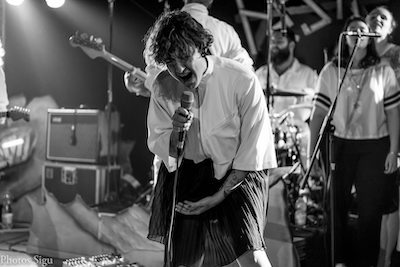 Jessanna Nemitz (voc), David Friedli (g), Billy Utermann (keys), Christophe Muheim (b), Baptiste Maier (dr), Choeur de la musique des jeunes de Bienne
Electric pop with driving grooves, booming bass, glass-clear guitar sounds and far-out keyboards — with Jessanna's voice floating above it all. Her voice: intuitive, plaintive and lively; and then again rocking, groovy and rough. To give the whole affair a bit more power and emotion, the tried-and-true team is joined by the Choeur de la musique des jeunes de Bienne. A rarely heard extended play version of Jessanna!
23:45 PRAED extended (CH, LB)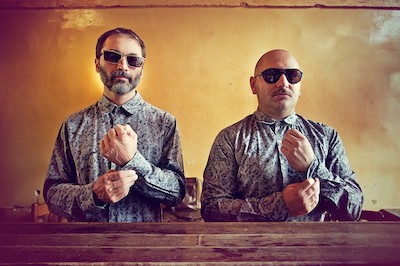 Paed (cl), Raed Yassin (voc/elec), Hans Koch (bcl), Christian Kobi (sax), Marc Stucki (sax)
At times the music of the duo PRAED sounds like Middle Eastern wedding party on a psychedelic trip. The Bernese clarinetist/bassist Paed Conca and the Lebanese singer/keyboarder/producer Raed Yassin joined forces and have been touring around the globe since 2006. Their wild mix of Arabic pop, free jazz and electronic tinkering sounds a bit like the utopian soundtrack of an boundary-less, borderless world. PRAED creates defiantly curious, ruthlessly catchy music. For the 2019 Jazzwerkstatt Bern they create PRAED extended version — featuring guest artists Hans Koch, Christian Kobi and Marc Stucki.
01:00 DJ KG