Concert for families, in collaboration with bee-flat
15:00 Thandi Ntuli Art Ensemble (ZA, CH, NL, SK, KE, IT)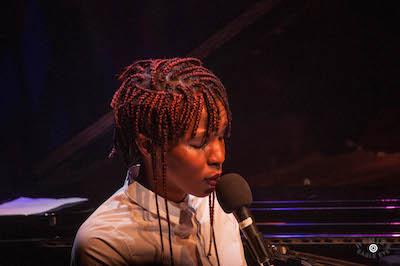 Thandi Ntuli (p/voc), Nadia Strijbos (vl), Matej Sonlajtner (vl), Nao Rohr (vla), Mara Miribung (vlc), Raphael Heggendorn (vlc), Nils Berg (woodwinds), Benedikt Reising (woodwinds), Lukas Thoeni (tp), Andreas Tschopp (tb), Vojko Huter (g), Shane Cooper (b), Kasiva Mutua (perc), Rico Baumann (dr)
She is a pianist and a singer, a composer and a producer, and she is a collector. Thandi Ntuli's music is eclectic in the most beautiful sense of the word. Jazz and soul, references to Mali and Ethiopia, a sound that shimmers like golden feathers, music as colorful as a rainbow. And she means what she says when she sings of love, community, or the state of South Africa. The awards raining down on her have been richly deserved. The Thandi Ntuli Art Ensemble is honey for the ears and balm for the weary soul.
20:00 Maria Bertel + Nina Garcia + Camille Émaille (FR, DK)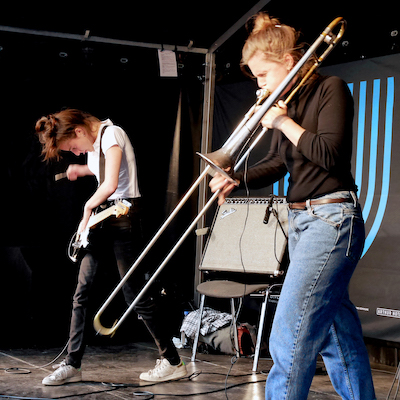 Maria Bertel (tb), Nina Garcia (g), Camille Émaille (perc)
Beguiling insanity! The Franco-Danish duo of guitarist Nina Carcia (a.k.a. Mariachi) and trombonist Maria Bertel is joined by French percussionist Camile Émaille. The three musicians explore the outermost possibilities of their instruments and selves. Electricity, iron, water, copper, breath and animal skin whirl through the air and blow up in the faces of their brave listeners. A set composed of pure energy.
www.egetvaerelse.dk
parabailarlabamba.fr
camilleemaille.com
21:15 Vault (CH, SE, GR, MK)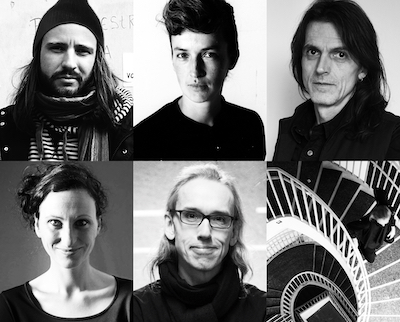 Björn Meyer (b/bassmandola), Araxi Karnusian (sax), Anna Trauffer (b/voc), Dine Doneff (perc/sounds), Emanuel Künzi (dr)
Life has a tendency to just happen. Along the way come experiences big and small, and they become a part of the story. Some are kept alive, others disappear — while a few are destined to lie dormant and then reappear when they are least expected. That applies to music, too.
As long as he's been able to think, countless musical ideas have been flowing in and out of the head of bassist and composer Björn Meyer. In the moment when they occur they are important. Some of them become compositions and have been in his repertoire for years. Most of them have been forgotten, or deliberately erased from his notebooks. A very few of them have been kept safe and sound, in a treasure vault deep inside of him. Now the moment has come to let these ideas out and to see what they are capable of becoming.
Such is only possible with musicians who are ready and open to translate these unforeseen ideas into something special. Anna, Araxi, Emanuel and Dine are Björn's dream team. The world premiere of the Vault will take place at the Jazzwerkstatt and we are looking forward to it!