20:00 Me Myself and I (CH, USA)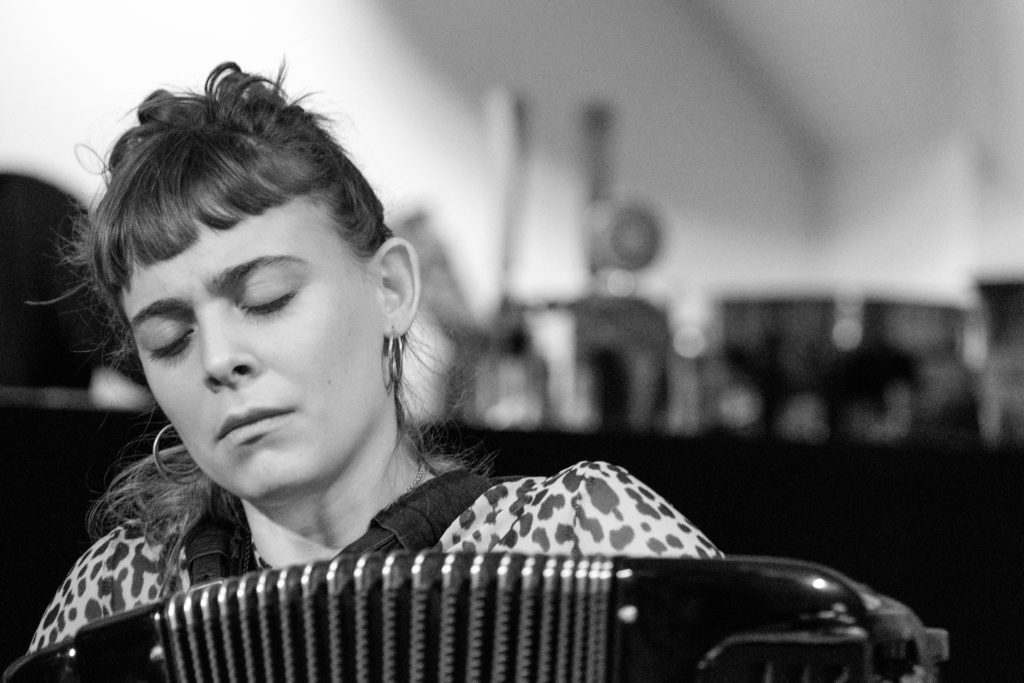 Solo performances by
Tizia Zimmermann Tizia Zimmermann (acc)
Silver Birch Solo Patrick Lerjen (voc/g)
Matthew Welch Matthew Welch (bagpipe)
Solo MazzMuse – Protests, Freedom Songs and Spirituals Mazz Swift – (voc/vl) 
Domi Chansorn Domi Chansorn (g/voc)
The festival in the festival. The Slow Wave singer-songwriter Silver Birch, the adventurous accordion virtuoso Tizia Zimmermann, the bagpipe-blowing renaissance man Matthew Welch, the breathtakingly versatile violinist and singer MazzMuse and the jack-of-all-trades Domi Chansorn will each be giving a solo performance. A dream within a dream!
22:30 JOV & Sister Raie (USA, AT, CH)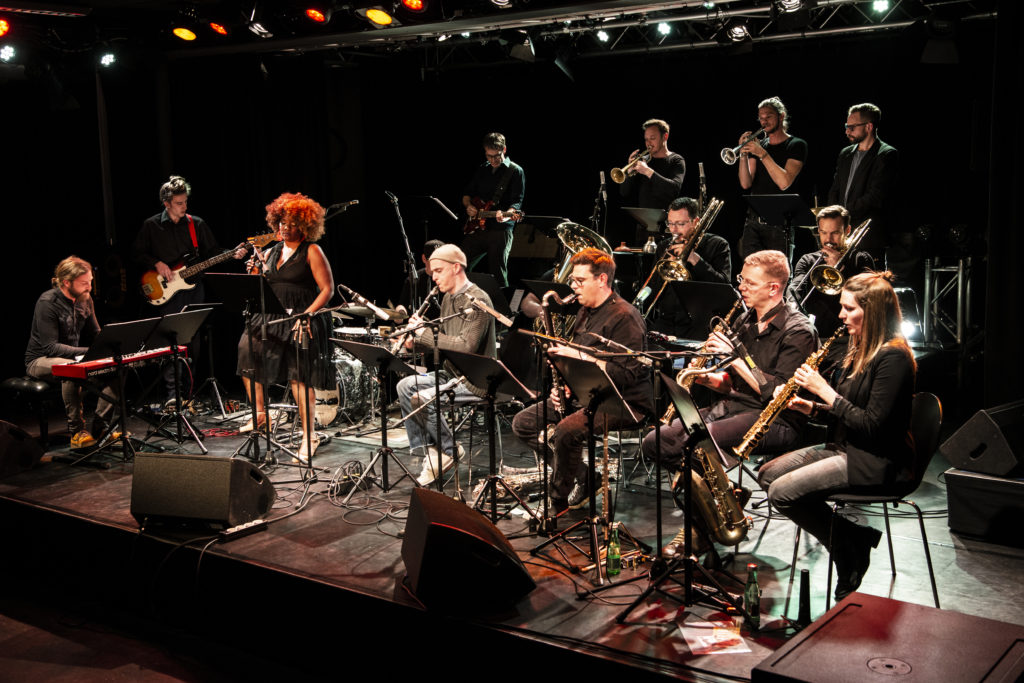 Sister Raie (voc), Vincent Pongracz (reeds), Matthias Wenger (reeds), Isabella Lingg (reeds), Klaus Peter (reeds), Dave Blaser (tp), Martin Eberle (tp), Brigitte Halter (frh), Phil Yaeger (tb), Lucas Wirz (tb), Annika Granlund (tuba), Peter Rom (g), Benny Omerzell (keys), Manu Mayr (b), Christian Eberle (dr)
Renee Benson alias Sister Raie crossed paths with the Jazzorchester Vorarlberg (JOV) at the Jazzwerkstatt in Vienna. Some people may call it the City of Mozart, but for us it'll always be Vincent Town. Now Sister Raie is back in New Orleans, where she's doing a million different things, including rapping and singing and writing lyrics. Last year she had a dedicated line installed into the composing chamber of Vincent Pongracz, who wrote a phenomenal custom-made program for Sister Raie and JOV. A commemorative chocolate bar portrait for this year's Jazzwerkstatt is forthcoming.
23:45 Madame Violonce & El Guaro Loco
DJ-Set
The dexterous disk jockey Madame Violence and El Guaro Loco will be spinning up some Rhythm 'n' Blues, Northern Soul Stompers, Soulful Rocksteady and Popcorn.